Alice in Wonderland. Bridal Makeup in Essex
It was lovely to visit Coggeshall on Saturday to get Alice and her three Bridesmaids made up. Alice had a 'wonderland' theme running through her wedding and she looked stunning. The couple went to Houchins after the ceremony for their reception. Alice opted for a soft smokey eye with some pretty shimmer detail, and the whole party opted for Airbase and lash application. I loved this wedding and so nice and local to me too! Enjoy the photos below.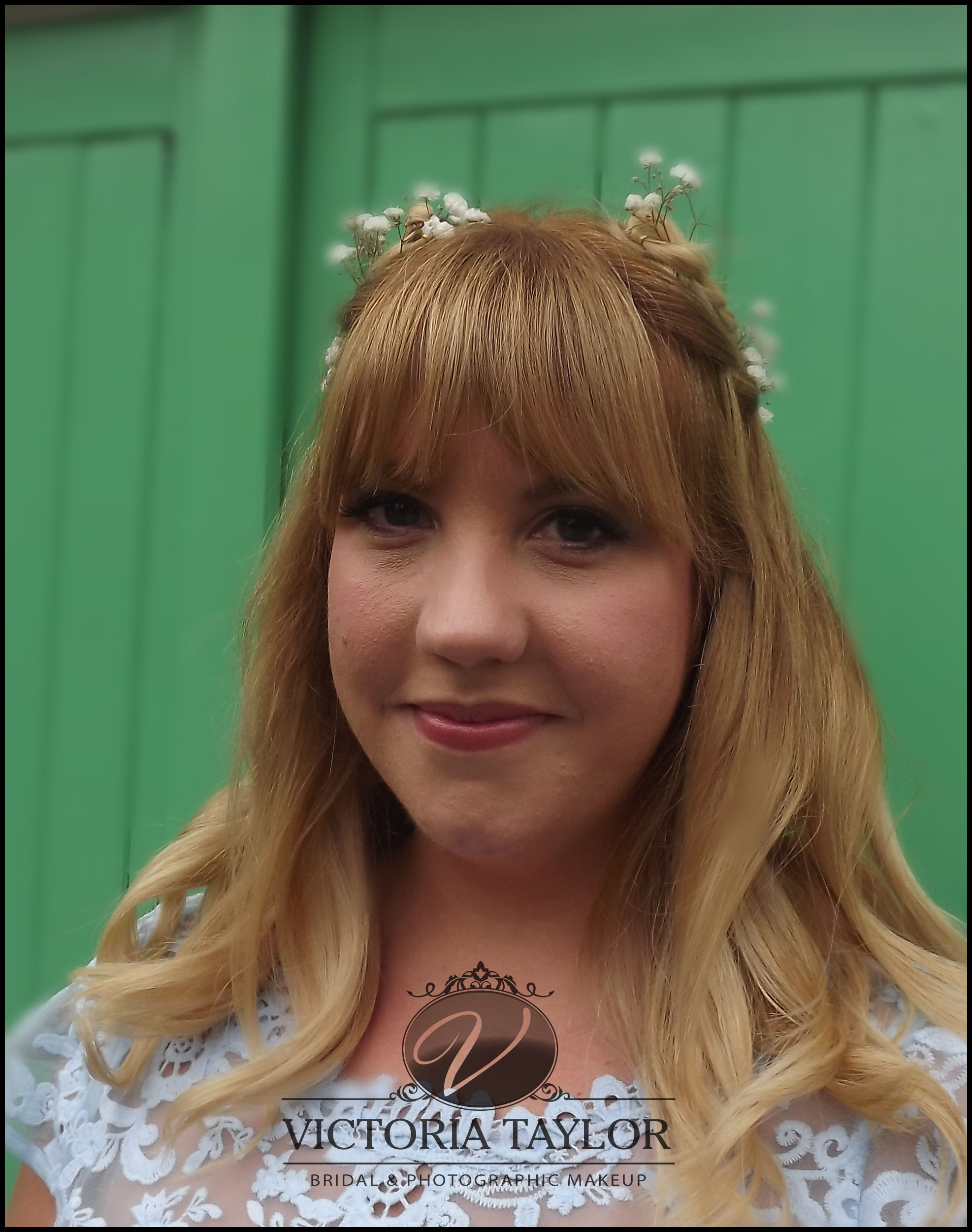 Great Gatsby Vintage Bridal Makeup Essex
I had the great pleasure of being asked to work in Bridal Reloved in Maldon this week, to do the makeup for their models on a Slow motion photo book for their boutique coffee table. It was a great experience to go in, as they've been brilliant to us in the past, lending us gorgeous dresses for shoots, so I was more than happy to go in and help. If you would like a bespoke designer gown, this boutique is fab to visit, as you'll often find gowns that are high end designer at a lower cost, and they'll have only been worn once before. Jemma the owner wanted me to create a 1920s feel makeup for this lovely model Cat. I love anything vintage and love a chance to do something different. On Cat, we airbased her but I was concious that I didnt want to cover her freckles as that can often look so unnatural. I used an Estee Lauder longwear pot in a shimmery grey all over the eye to give it a lived in smokey look and some fab red cherry lashes. On her lips I opted for a Daniel Sandler red in Casablanca, as its a 30s red, very wearable, but I washed it out with a gloss so that it didnt look too perfect. Here is the result below and will look forward to seeing the professional images. xx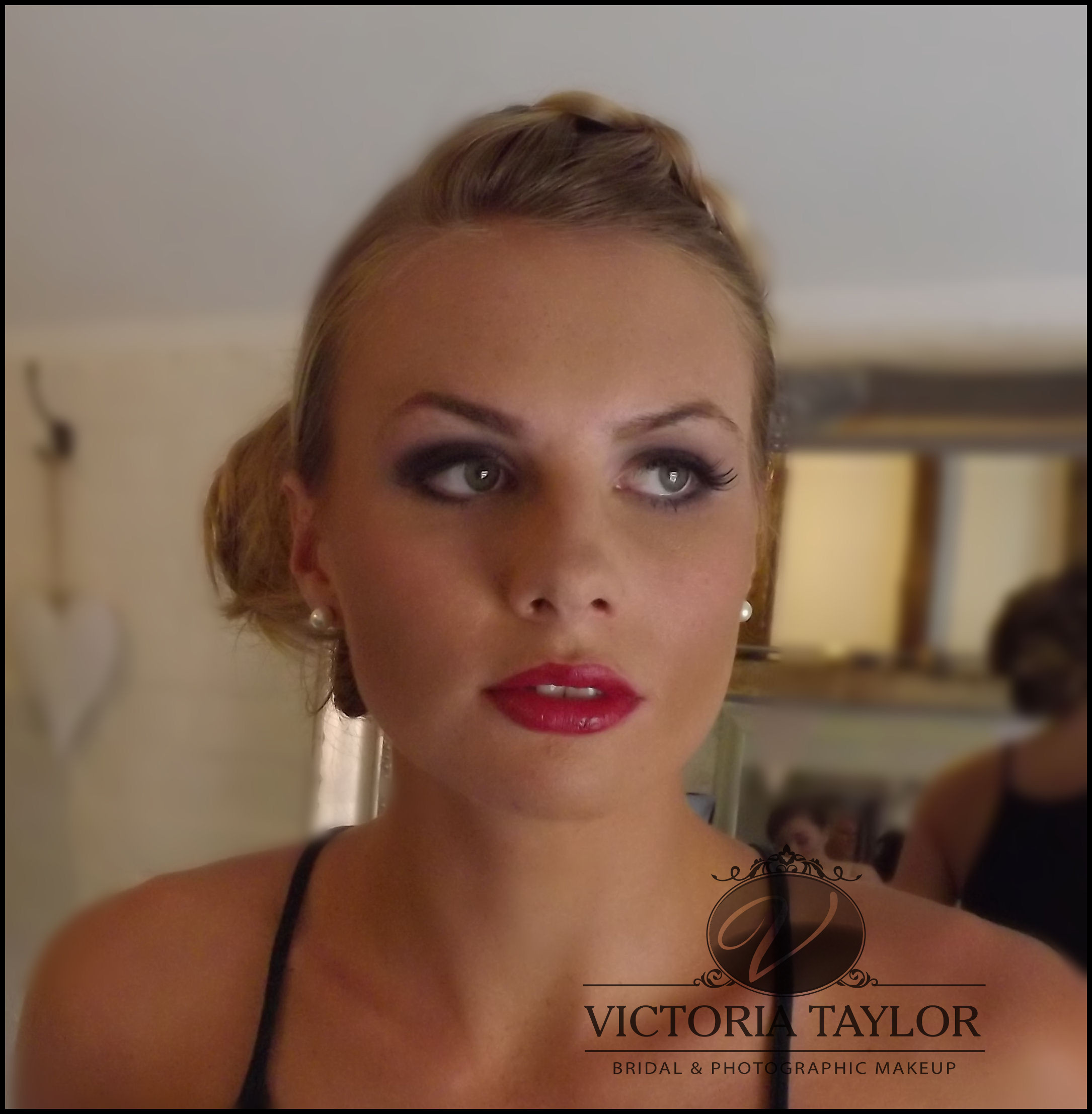 Suffolk Bridal Makeup
I was really happy to travel to the beautiful Suffolk countryside to see Nicola and her lovely family on Saturday to do her bridal makeup. Nicola was getting ready in The old Rectory Country House, which is a very cosy hotel tucked away in the suffolk countryside, surrounded by fields and opposite a very picturesque church. She was then traveling by Capri with her Dad to Smeetham Hall Barn for her wedding ceremony and reception. Nicola was a stunning red head and opted to have a natural, flawless makeup using Makeup Forever rather than airbrushing. She was glowing and we also used a very pretty Charlotte Tillbury Lipstick in 'Amazing Grace' which is becoming a very popular wedding colour. Her sister in law Liz went for a Bare mineral base and all the bridal party had Ardell lash application. I hope you'll agree they all looked stunning!
Flawless Airbrush Makeup for an Essex Wedding.
Yesterday it was a very early start for myself and for Emma who kindly came with me to Wickham Bonhunt. We do love our jobs! Katie, her mum and her four bridesmaids were having a 12pm ceremony in Bishops Stortford in Hertfordshire and then heading to te beautiful Great Lodge in Bardfield. We were there at 6.00am and began to get them all ready. I used Airbase airbrushing on the whole bridal party and then was able to pass three bridesmaids to Emma to finish off so I was able to concentrate on the Bride, the mother of the bride and Hollie, the bride's sister. The girls all looked goregous in their pale blue multiway dresses. We kept them all neutral using the Nars High shine dual intensity eyeshadows and also a MAC lipstick in Velvet Teddy (quickly becoming my most fav lip colour). Katie looked absolutley stunning in her dress, so forgive the slightly poor quality of the camera photo but I had to include this picture. Looking forward to seeing the professional pictures by Howell Photography. katie was airbrushed, and she wore a Charlotte Tillbury blush in Love Glow and a Bobbi Brown Lipstick in Tulle. Beautiful young lady! xx
Melissa's Bridal Makeup Essex
On a very hot Friday I went with Lucy to makeup Melissa and her lovely bridal party over in Alresford just outside Colchester. It was a beautiful sunny day and Melissa was getting married over at Houchins, which is just near Coggeshall, a real perfect Essex venue. Melissa looked amazing. She opted for Airbase and looked stunning with a vintage pink and grey eye makeup. Her lipstick was Bobbi Brown Pale pink topped up with Bobbi's Hot pink gloss. Such a nice bridal party!