Please be aware when booking that I'm an exclusive Airbrush Artist, as I truly believe is the best possible result for you on your wedding day. However I do carry a range of conventional liquid, mineral and powder foundation, so please let me know when you book!

The Trial
The trial run through of your wedding makeup can run from an hour and a half to two hours and in this time we will talk about everything! This will include everything from the actual makeup down to the fine details of the wedding morning. We can practice different looks; try out as many shades as you want to until you are completely happy with the final result. We can take photos, try on your tiara/veils and really have a bit of fun.
Trial Bridal Makeup £65.00
Bridesmaids and Mother of the Bride can also have a trial if you wish, but it isn't always necessary.
The cost of a trial for other members of your bridal party will be £45.00 per person.


Airbase High Definition Airbrush Makeup
From July 2015 I will be offering Airbase Makeup to all my clients. Airbase is a silicone based makeup that is used for Film, Television and Theatre. It is designed to last and last, through tears and very hot climates. So its perfect for a wedding or a big night out. Celebrities rave about Airbase, amoung them the Loose Women, Sophie Ellis Bexter and Jemma Kidd. To find out more about Airbase click here.


The Day
Bridal makeup on the day £90.00
Bridesmaid Makeup £55.00 per head.
Mother of the Bride or Groom on the day £55.00
Flower girl blush and sparkle free of charge.
Bride Only Package
Often there is only the Bride on her wedding day who will want makeup and that is fine with me. I do offer a Bride only package which is inclusive of the Trial and the Makeup on the day and will include travel to the Bride's chosen location up to an hours drive. I'm happy to travel further, just drop me an email with your location. This package will also include the Lipstick of the Bride's choice for top ups throughout the day. To discuss your needs please drop me an email!
Lash Application
Why not give your makeup the wow factor, red carpet glam and add on lash application? I have a variety of high quality lash brands that I use to give you makeup that extra dramatic feel and also make your eyes stand out in photos.
Lash application is priced at £10.00 per set, so please let me know at trial if you would like to try them! They are full resusable so if you've had them for your trial, you can use again for your hen party!
Special Occasion Makeup
I can also offer makeup for any special occasion, incluidng weddings, hen nights, parties, christmas etc.
£60.00
This is inclusive of Airbase and also lash application if you would like it. Please note that it isnt including travel to your location so check with me that you fall within my radius and I can calculate a travel fee.
Bridal Hair (New for 2019)
Coming soon...please email me for a chat about your bridal hair needs!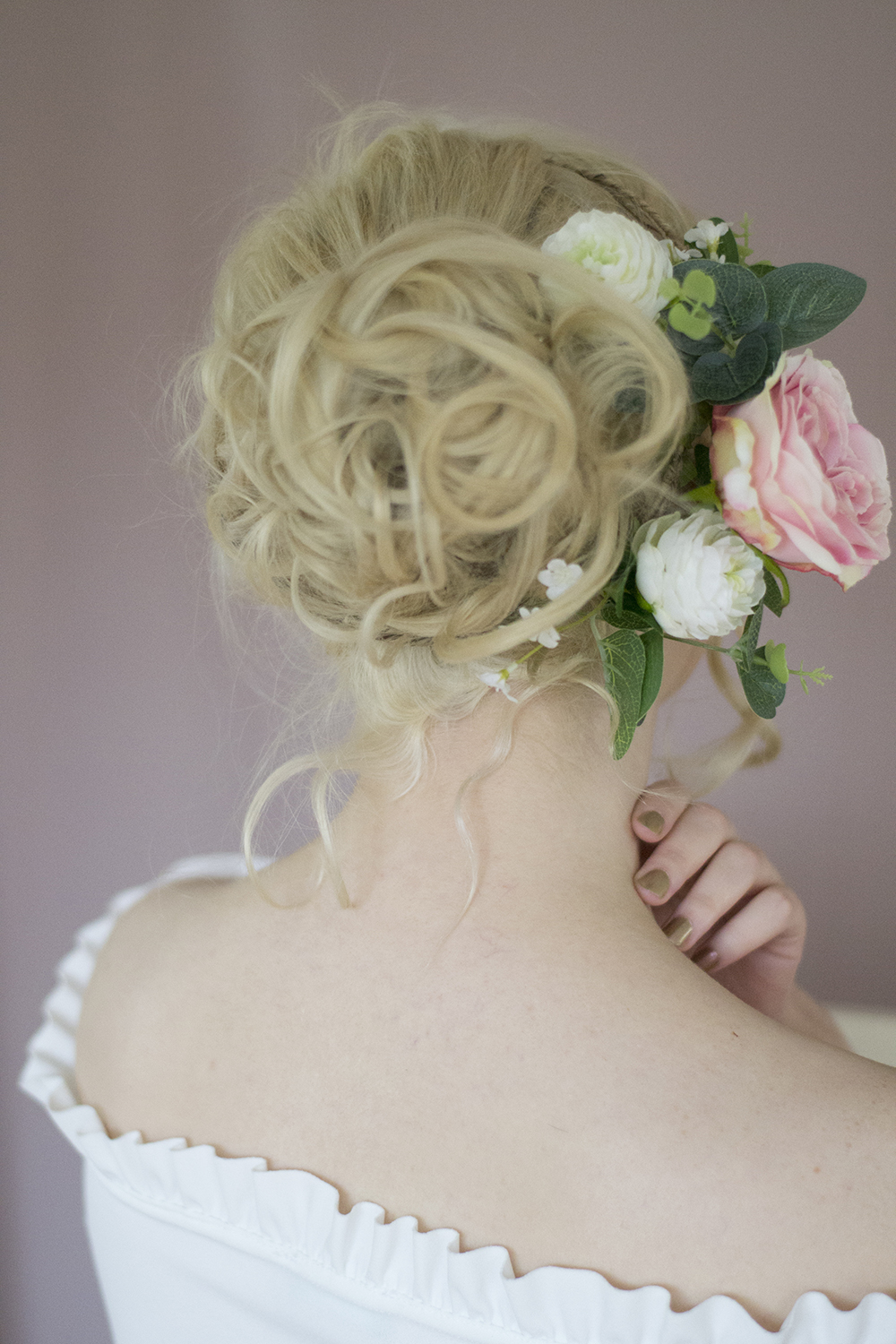 Prom Makeup & Hair (New for 2018)
I'm so happy to now be able to offer a full Prom Hair and Makeup service. Please enquire about group bookings as discounts may apply. There will be a small travel fee outside 10 miles of Braintree.
Hair and Makeup for Prom £90.00
Prom Makeup only £60.00
Hair only £50.00

Larger Bridal Parties
Timing the morning of the wedding takes some consideration and sometimes if the bridal party exceeds five people (the bride and four maids for example) then I will call in an extra pair of hands to help me on the day. The reason for this is that I never want to compromise the quality of the work on the day and the more members of the bridal party there are, the more things can change on the morning of the wedding, for example someone is stuck in traffic, or the hairdresser was running late etc. I have a number of excellent artists that I have worked with very closely and they would be fully briefed on the details of the wedding beforehand.
In this case there is an extra £20.00 per hour that we would be with you on the morning.



Makeup Lessons
I'm now offering Makeup lessons which can be done in the comfort of your own home. If you want to do your own bridal makeup but don't know where to begin then book a Bridal Makeup Tutorial and we can run through a variety of looks and techniques so that you will feel confident applying your own makeup on the big day. Or what about a makeup bag overhaul? Book me for a at home session where we can go through your own kit and I can show you how to make the best of what you already have, with some new tips along the way. Also availabe are Makeup Lessons for Teens, if you have a budding beauty in your house and you want her to learn how to apply (and remove!) her makeup properly. This can also be done as a party for your friends, all you need to do is provide the wine and nibbles!

Bridal Makeup Tutorial 2 hours £90.00
Makeup Bag Overhaul 1.5 hours £60.00
Makeup for Teen Beauty 1 hour £60.00
Makeup Parties Groups of 4+ (Max 8) £200.00 Travel costs apply if over 15 miles from Braintree.



How to Book Your Wedding Makeup
Firstly please feel free to contact me and we can have an intial chat about your requirements. Once you've decided that you'd like to book a trial I would require a deposist of £30.00 to secure the booking, which then would be taken off the cost of the Trial Makeup. After we have discussed time and date and have organised your trial, once its completed there is no obligation to proceed further. All I ask is that you let me know as soon as you have decided so that I might free up that date for another Bride! I'm also happy to meet up for an intial consultation, where we can discuss your needs further and you can get to know me a little before booking. If its too far to travel then we can skype or facetime!

Travel Costings
I operate from Braintree in Essex and my fees include travel up to 10 miles radius of the CM7 postcode. But I'm very happy to travel further! Please email me or get in touch to enquire about any additional travel fees before we confirm your booking.

Important please read Terms and conditions of Booking:

1. A £30.00 non refundable booking fee to secure your specified date must be paid before your trial date. This will be deductable from the final bill.
2. A booking is not confirmed untill that deposit has been paid and Booking form returned by way of post or email.
3. Any photographs taken by myself on your trial day or wedding day are for my own personal portfolio, website and marketing and can be used on social media. I however would always seek your blessing to do so and would not share any trial photographs prior to your wedding day.
4. Deposits are non refundable. If you need to cancel your makeup and have paid a deposit I will always try to refund if I can. However this will not always be the case. They are paid as I'm keeping a date for you and will not be working on any other bridal party that day.
5. Small travel costs may occur outside of the 15 mile Braintree Radius that I operate within. I will confirm the travel costings via email.
6. After an intial inquiry has been made I shall hold your date for 7 days, then if I have not had a confirmation or booking fee then the date will become free to another Bride.