Two features in one month!
I have been lucky enough to have been featured twice in one month, in two very different blogs. Firstly on The English Wedding Blog for Faye's post Bridal shoot with Kathryn Hopkins and secondly on Magpie Weddings for the Rayne carriage shoot. Watch this space for more updates! xx
Flawless Bridal Makeup in Stock Essex
Zoe was a stunning, very traditional bride earlier in June. To help cover he Rosacea, we opted for a airbrush finish using airbase and you can see from the before and afters what an amazing, flawless finish it gave her. She looks fresh, radient and also like a more polished version of herself. Airbrushing is the perfect, lightweight foundation to have on a wedding day for bridal makeup, as it has staying power and looks camera ready! xx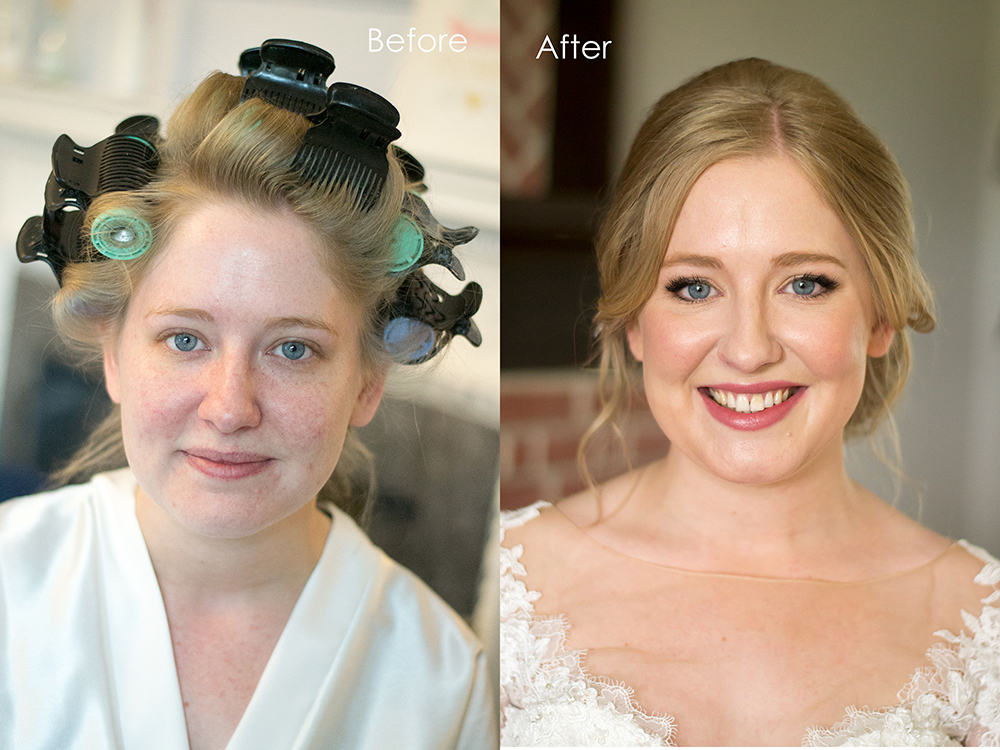 Bridal Makeup in Gosfield Hall in Essex
Claire was such a lovely, natural bride! I loved doing her bridal makeup at Gosfield this month. She looked so lovely. Claire had waited a long time to get married and enjoyed having her adult daughter Lauren as a bridesmaid. I did the makeup on the whole bridal party, but I thought I'd share these great before and after shots. Congrats to Claire and Neil. xx
Gosfield Hall Wedding Makeup in Essex
It is always such a priveledge to go to Gosfield Hall. It is steeped in such amazing history and in my opinion is one of the finest wedding venues in Essex. Emma married here in May and she looked spectacular! She chose a natural, sun kissed makeup, which we acheived with a flawless Airbrush finish. Airbase airbrush makeup is perfect for camera and also lasts for the whole day. Emma looked totally amazing.
Love my Dress feature and official supplier!
I'm over the moon to announce that I'm an official supplier for the prestigious Love my Dress but also that I was asked to contribute to a fabulous article about wedding skin and how to acheive it. I was featured along with other amazing MUA's. To read the full article please head over to http://www.lovemydress.net/blog/2018/02/expert-tips-for-fabulous-wedding-day-skin.html. It is always wonderful to be featured in articles and blogs and I'm excited to announce another publication later this year with Rock My Wedding, I will be keeping you up to date with news of that when I know more! xx