Love my Dress feature and official supplier!
I'm over the moon to announce that I'm an official supplier for the prestigious Love my Dress but also that I was asked to contribute to a fabulous article about wedding skin and how to acheive it. I was featured along with other amazing MUA's. To read the full article please head over to http://www.lovemydress.net/blog/2018/02/expert-tips-for-fabulous-wedding-day-skin.html. It is always wonderful to be featured in articles and blogs and I'm excited to announce another publication later this year with Rock My Wedding, I will be keeping you up to date with news of that when I know more! xx
Bridal Hair.....Coming 2019!!
Yes it is official, after 20 years of deliberating I have finally decided that I actually should learn some Bridal hair to be able to offer a 'full package' to my brides to be! This is quite an undertaking for me, as I do admit to finding it complex but I actually really love it so far. I've had a little play and do let me know what you think of some of the styles I've created below. Keep an eye on my Instagram and facebook for updates on my (slow) progress! xx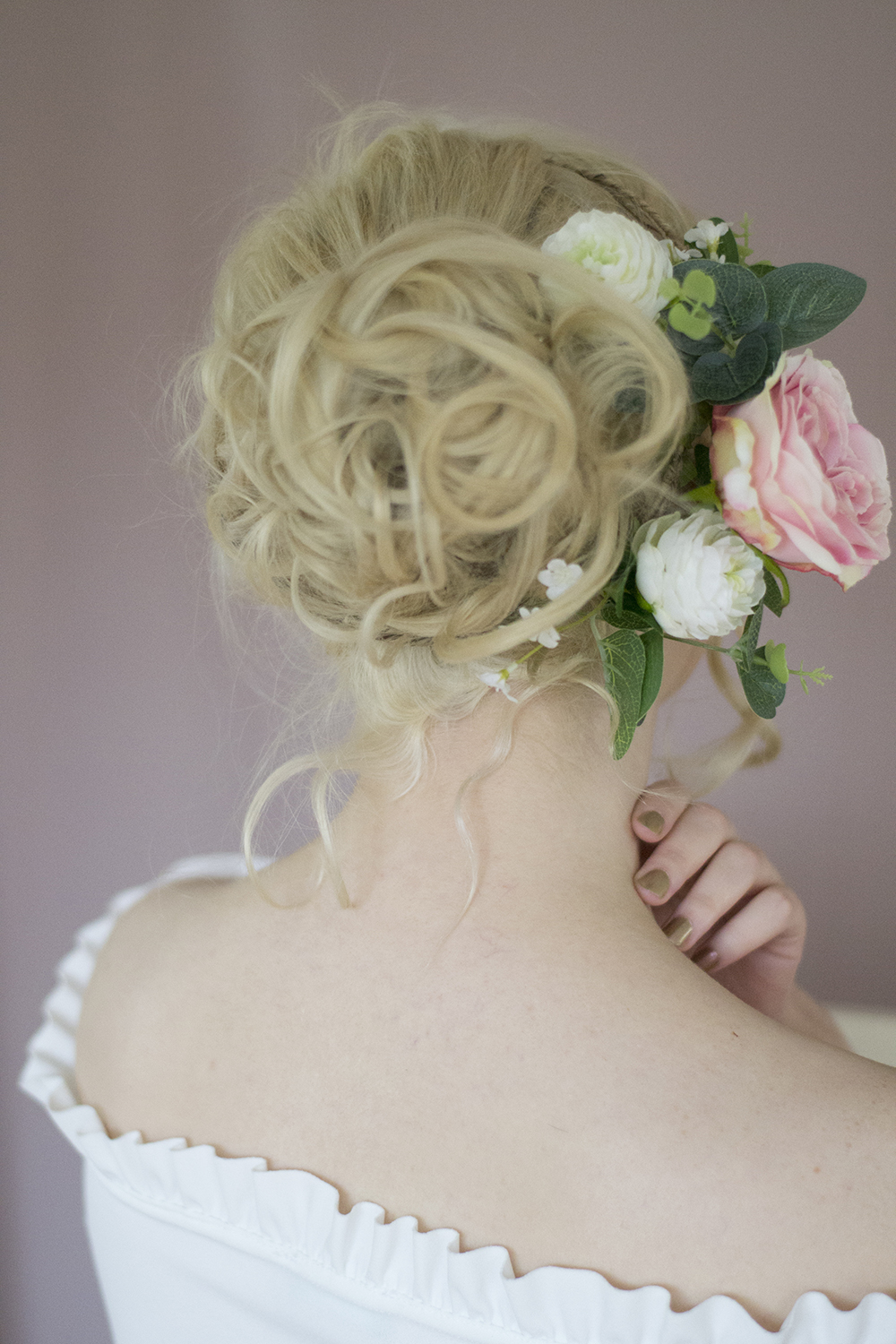 Beautiful Airbrush Makeup Leez Priory Essex
I'm starting my 2018 blog entries off with this pretty winter wedding at Leez priory just before Christmas. Sarah was my last bride of 2017 and she had an especially lovely request for her hair and makeup, in that she wanted to look like Disney's Elsa from Frozen. Eekk! How exciting and what a brief. We used very soft shimmer on the eyes in nudes, rose and soft greys and paired with some Ardel lashes this gave a truly Disney Princess effect. The wedding hair was by Gail Gardner, who always manages to create the most beautiful styles! It was a pleasure to do Sarah's princess bridal makeup and its a great inspiration to other brides to be! xx
Holly and Jamie. Natural Bridal Makeup in Blake Hall in Ongar
I love this beautiful, sunlit photo of Holly and Jamie, who married on the 11th of November at the amazing Blake Hall in Ongar. The photo was captured by the very talented Paul Hubbard Photography and Video, please click on the name to see their work. I just love the way the image captures all of Holly's stunning gown. So, so pretty! Holly had lots of great ideas for her makeup, if you look below you'll see a close up of her finished look. We ended up keeping it fairly natural, with very pretty rose tones on the eyes and lips. I hope you'll agree she looks amazing! If you'd like to see more from Jamie and Holly's pretty wedding then you can click here and see Paul's blog. xxx
Beautiful Bridal Makeup at Maidens Barn Essex
I adore this photo by Fringe Photography of Emily and Sean on their big day at Maidens Barn in Essex. I'm so happy that I'm a recommended supplier at this venue. I love how twinkly and pretty the barn looked on this particually rainy day, which goes to prove that a talented photographer like Katie will get the shots no matter what the weather decides to do!